Refurbished Warranty Program
If you have a stereo or electronic item that needs service we can fix it. We are factory authorized by most manufactures and use only original OEM parts in repairing your item. Once repaired by our Master technicians some items qualify for our Renewed Warranty Program. If it qualifies then we can renew the original warranty or offer you a longer time period depending on the item.
We also sell vintage stereos and pro gear items with our renewed warranty through our authorized sales Dealer Network. Each item has its original warranty or longer and includes a signed authorized warranty certificate. Looking for a specific item? Get on our mailing list.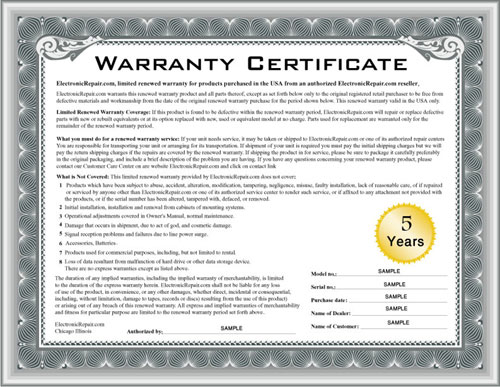 For Dealers: please use this link to registered items sold at time of purchase to activate the Renewed Warranty Program.Click here to register an item.
Once we receive your customer information we will mail to the customer the warranty certificate that will serve as proof of warranty and show all warranty terms and conditions.